JLL Adds Major Capital Markets Players in New England; Boosts Retail Investment Sales Practice
0 Comment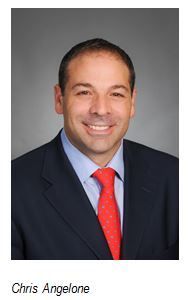 JLL today announced the firm has made a strategic move to establish a dominant full-service Capital Markets platform in New England.  The firm has hired industry veterans Chris Angelone and Bill Moylan as Managing Directors and Nat Heald as an Executive Vice President to bolster the firm's Capital Markets services in the region.  Angelone will co-lead JLL's New England Capital Markets platform with Managing Director Frank Petz.
Angelone, Moylan and Heald will broaden the firm's retail investment sales platform. They will also add pivotal office and industrial expertise in New England, with a particular focus on urban, mixed-use properties and portfolios.
The new hires come to JLL from CBRE/New England where they were directly involved with nearly $11 billion in transactions, including a renowned track record in shopping center sales for both national and international clients.
"Chris and his colleagues bring extraordinary product expertise and strong institutional relationships to JLL," said Petz. "The combined forces will deliver our clients better information, more deal flow and broader and deeper relationships. Their forward-thinking, collaborative style fits the culture we've established in Boston."